From the Manufacturer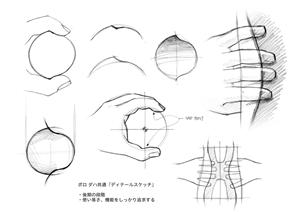 Kowa SV 50 Roof Prism Binoculars
The Kowa SV 50 Roof prism binoculars are a new offering from the world famous Japanese scope and binocular manufacturer. Kowa have infused over half a century of heritage in optics design and manufacture into this new series, which boasts top end features such as Kowa Repelling (KR) lens coatings and 100% waterproofing. The SV Series represents the perfect balance between optimal performance and modern construction, with one of its most striking attributes being their unrivalled light weight.
Lightweight, despite the high specification
Due to large 50mm objective lenses, binoculars in this class tend to have an average weight in excess of 1kg. However, the Kowa SV 50 Series binoculars have been specially designed from lightweight and composite materials, therefore weighing in far below the average at just 740g. Thanks to this dramatic weight reduction, the difficulties commonly experienced in transporting and holding these large diameter binoculars are greatly reduced. In fact, the Kowa SV 50 Series binoculars are so light that you could even compare them by weight to a 42mm objective diameter binocular.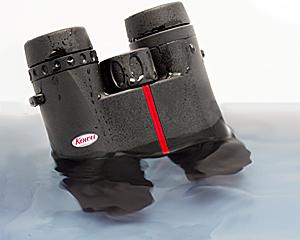 100% waterproof and fog-proof for complete outdoor use
Robust by Design
The Kowa SV Series binoculars have been built with the more demanding user in mind, with each model boasting a set of features to match. Firstly, they are wrapped in extra thick rubber armour, designed to appropriately protect the internal optics from casual knocks and scrapes. Next, a new protective measure:where Kowa engineers have proportionately increased the size of the objective lens' outer armour when compared to other models of this type. This innovative measure helps to act as a buffer, providing an extra layer of protection for the fragile 50mm front lenses.
Fully protected against the elements
As well as making the binoculars robust, Kowa have also designed their SV Series to be fully optimised for use in any climate. Firstly, all body joints and cavities have been fully sealed to make the binoculars 100% waterproof. Each pair is thoroughly water tested after production to ensure that they hold up to their 100% waterproof claim- if a pair fails any of these stringent tests then it does not leave the factory! The second area of climate optimisation is the body and surface design. The body of the binoculars incorporate several natural contours, exaggerated by the surface texture's variation between soft and granular. The combination of these two design features, make the binoculars feel gratifying in the hand and allows for good grip to always be maintained, whether wearing gloves or in wet conditions. Kowa engineers have added a final level of climate protection by injecting and sealing each barrel of the binoculars with nitrogen gas. This measure counters any internal fogging of the lenses, a common problem when the binoculars are subjected to varying temperatures.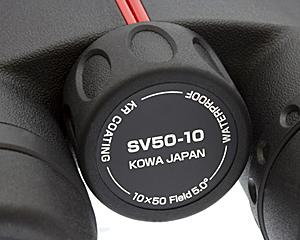 Extra large central focus wheel for improved and easier focusing
Incorporating reliable everyday features
The SV Series incorporates a set of practical features that help to enhance the daily user experience. Kowa has substantially increased the size of the large, centrally-positioned focus wheel, and used an inner grip design to ensure that the wheel responds well to fine-tuned movements.. This inner gripping has also been applied to the dioptric adjustment ring, which is conveniently located under the right eyepiece. The next feature is three-click turn and slide eyecups which allow the user to optimise the distance between pupil and eyepiece. These eyecups are also designed to accommodate spectacle wearers, so they too can enjoy a complete field of view. Finally, a centrally positioned tripod socket allows the binoculars (with use of an L-mount adapter) to be attached to a tripod.
Kowa lenses and prisms
The internal optics are the backbone of any binocular on the market today, and it is an area that Kowa places in the highest regard. All optical components in the SV Series are manufactured from high quality Japanese eco-glass and all surfaces are fully multicoated. The Roof prisms have also been treated with phase coatings in order to increase their reflectivity. These coatings, working in synergy with the generous 50mm objective lenses, ensure that colour definition, brightness and contrast are always performing at a maximum.
The binoculars therefore produce clear, vivid and crisp images, creating natural and representative viewing subjects.
The eyepieces and objective lenses are covered in Kowa's unique formula: Kowa Repelling (KR) technology. The KR technology works to stop grease, fluid and dirt from accumulating on the surface of each treated lens, making cleaning much simpler. Furthermore, the KR technology reduces the risk of scratching a fragile lens surface, as less pressure needs to be applied to remove dirt during cleaning. This type of lens coating is a feature only usually found on far more expensive binocular models.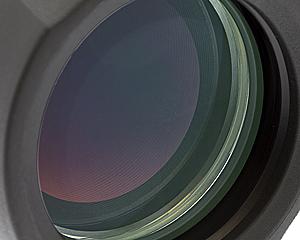 High quality Japanese eco-glass with KR lens coatings
Kowa Konect Club
Once a pair of Kowa SV Series binoculars has been purchased, the serial number can be optionally registered on the Kowa consumer products website. In doing this, a user becomes a verified member of the Kowa Konect Club. This is an exclusive club which Kowa have created in order to enhance their user experience. Membership entitles multiple benefits including Kowa sponsored open days, access to monthly competitions and free giveaways to name just a few!
Supplied with useful accessories
The Kowa SV Series binoculars come with a set of useful accessories. A durable case with belt loop, designed to protect the binocular when not in use. A premium quality neck strap is constructed of durable neoprene and a rubber underlining which combined with its broad width, ensure that the binoculars sit comfortably around the neck during use or transport. Finally, a high quality rainguard and a pair of objective lens covers which ensure that all lens surfaces are protected when not in use.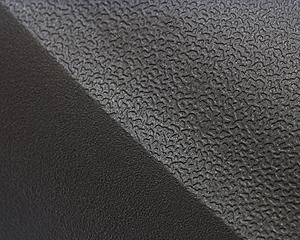 Special texturing to provide grip even in wet conditions or when wearing gloves
Uses
The Kowa SV 50 Series binoculars have a wide range of applications, thanks to their many features. The top class image reproduction, as a result of the high quality internal optics, make these binoculars ideal for any sort of viewing where finer details need to be made out. This includes a long list of observational hobbies including vehicle spotting, as well as more general pursuits. Thanks to the extra large 50mm objectives, the binoculars also operate well in very low light conditions, making them perfect for viewing subjects at dusk.
The robust design and climate protection features ensure that the binoculars perform well in wet and rugged conditions. This makes them ideally suited to bird watching or sailing, both pursuits where low temperature and wet climates are often prevalent. Furthermore, the KR lens coatings mean that the binoculars are also easy to maintain in dusty/sandy conditions making them ideal for use on safari.
The lightweight size ensures that the binoculars are much easier to transport and thus make a good aid to any hiking or walking pursuit - where every gram counts!
| | | | | | | |
| --- | --- | --- | --- | --- | --- | --- |
| | | | | | | |
| Product Description | SV 32-8 | SV 32-10 | SV 42-8 | SV 42-10 | SV 50-10 | SV 50-12 |
| Magnification | 8x | 10x | 8x | 10x | 10x | 12x |
| Effective Diameter Of Objective Lens | 32mm | 32mm | 42mm | 42mm | 50mm | 50mm |
| Real Field Of View (Degrees) | 7.8 | 6.0 | 6.3 | 6.0 | 5.0 | 4.8 |
| Field Of View At 1000M | 136m | 105m | 110m | 105m | 87m | 84m |
| Field Of View At 1000 Yards | 408ft | 315ft | 330ft | 315ft | 261ft | 252ft |
| Exit Pupil | 4.0mm | 3.2mm | 5.3mm | 4.2mm | 5.0mm | 4.2mm |
| Brightness | 16.0 | 10.2 | 28.1 | 17.6 | 25.0 | 17.6 |
| Twilight Factor | 16.0 | 17.9 | 18.3 | 20.5 | 22.4 | 24.5 |
| Eye Relief | 15.5mm | 16.0mm | 19.5mm | 15.5mm | 19.5mm | 15.5mm |
| Focusing Range | 2M | 2M | 4M | 4M | 5.5M | 5.5M |
| Size (LxWxH) | 138x124x50mm | 130x124x50mm | 174x128x56mm | 172x133x56mm | 178x133x60mm | 176x133x60mm |
| Weight | 565g | 570g | 665g | 670g | 740g | 745g |