From the Manufacturer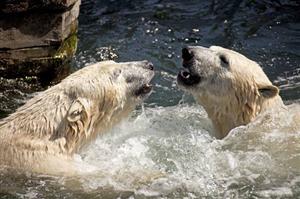 Example Image
In the pursuit to achieve the most outstanding image resolution in the 70-300mm class, Tamron's Anniversary lens - the SP AF70-300mm F4-5.6 Di VC USD - utilizes an advanced optical design that features a LD (Low Dispersion) and an XLD (Extra Low Dispersion) lens element made from specialized materials that prevent chromatic aberration. As a result, the SP AF70-300mm F4-5.6 Di VC USD boasts sharper contrast and greater descriptive performance than all others in its class.
In addition, it is the first Tamron lens to include a USD (Ultrasonic Silent Drive), Tamron's very own ultrasonic auto-focus drive mechanism. This USD mechanism delivers fast focusing, making it a perfect telephoto zoom choice for photographing sports, racing, or other fast-moving subjects. The lens also boasts Tamron's proprietary VC (Vibration Compensation) image stabilization to assist in hand-held photography, not only at long focal length ranges where blurring is common, but also under low-lit conditions, dramatically enhancing photographic freedom.This combination of best in class image resolution, Ultrasonic Silent Drive and Vibration Compensation is a new achievement of Tamron technology, culminating in the production of a premium 70-300mm telephoto zoom lens.
Design Features
A new optical system optimised for digital SLRs achieves top resolution in the 70-300mm class with specialised glass elements. The advanced optical design employs a sophisticated XLD (Extra Low Dispersion) lens element made from a special high-grade glass that has dispersive properties (i.e. where refraction causes the dispersion of white light into spectral hues) even lower than standard LD lenses. The dispersive properties of the XLD lens are similar to those of fluorite; in combination with the LD elements, these make for an optimal optical design that delivers best-in-class resolution with advanced axial chromatic and magnification aberration correction – major inhibitors of image quality enhancement. The result is a lens that delivers sharp contrast and better descriptive performance throughout the entire zoom range. The lens also looks good as Tamron has adopted a streamlined silhouette to ensure that the lens fits in with a variety of SLR cameras. The subtle texture of the paint gives a well-crafted finish to the exterior.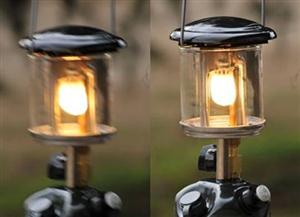 VC Off / VC On
Vibration Compensation (VC): Image Stabilisation
The SP AF70-300mm F/4-5.6 Di VC USD employs Tamron's excellent image stabilisation mechanism – the VC (Vibration Compensation) seen in both the AF18-270mm Di II VC (Model B003) and SP AF17-50mm F/2.8 XR Di II VC (Model B005). With VC, the photographer has the freedom to shoot at a shutter speed that is an extra four stops slower without having to worry about image blurring. This makes handheld capture of evening, night and interior shots much more spontaneous, as a sharp image can be obtained more easily without having to mount the camera on a tripod.
Full-Time Manual Focus
Autofocus has many benefits but sometimes the photographer needs the control of manual focus. Full-time manual offers just that: the crossover from autofocus to manual focus by simply adjusting the focus ring, allowing the photographer to make adjustments on the fly. This feature helps the lens produce impressive results even in telephoto situations where the depth of field is shallow.
Enjoyable Photography
With a full-frame digital or 35mm SLR, portrait and medium telephoto shots can be achieved on the wider 70mm end of the range and spectacular telephoto shots at the longer 300mm. When using an APS-C sensor camera the angle of view narrows, giving it the equivalent range of 109-465mm* for bold ultra-telephoto shots. And with its maximum magnification ratio 1:4, the lens can be used to explore the realm of semi-macro photography.
Focal length range for digital SLR cameras with full-size sensors, 35mm film format SLR cameras. Focal length range with converted angle of view for digital SLR cameras with APS-C size sensors*
70mm            109mm
200mm            310mm
300mm            465mm
* Approximate equivalent angle of view at Tamron's conversion value of 1.55x.
Uncompromising countermeasures reduce ghosting and flare
Digital photography requires extreme precision, which is why Tamron incorporates new BBAR (Broad-Band Anti Reflection) multilayer coatings that reduce reflection into the lens elements. This ensures excellent performance in all photographic conditions and enhances light transmission on both long and short wavelengths. Also, Tamron applies internal surface coatings on cemented surfaces of lens elements to make images sharper with better colour balance and reproduction.
Flower-Shaped Hood
Included as a standard accessory, the flower-shaped hood matches the rectangular shape of the image sensor to most effectively block the interference of superfluous light rays entering from outside the borders of the image area, helping to ensure sharp, clear, flare-free images with crisp detail in the shadow areas.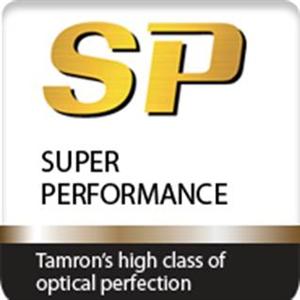 Super Performance
Super Performance for Discriminating Shooters (SP)
Tamron SP (Super Performance) series is a line of ultra-high-performance lenses designed and manufactured to the exacting specifications demanded by professionals and others who require the highest possible image quality. In creating SP lenses Tamron's optical designers put their foremost priority on achieving superior performance parameters—they are all designed to a higher standard with little regard for cost constraints. As a result, Tamron lenses bearing the SP designation feature impressive and innovative designs that have established an enviable reputation for excellence among those knowledgeable photographers that demand the very best.
Internal Focusing System (IF)
Internal focusing provides numerous practical benefits to photographers, including a non-rotating front filter ring that facilitates the positioning of polarizing and graduated filters, and more predictable handling as the lens length does not change during focusing. Even more important, Tamron's Internal Focusing (IF) system provides a much closer minimum focusing distance (MFD) throughout its entire focusing range. In addition, IF improves optical performance by minimizing illumination loss at the corners of the image field, and helps to suppress other aberrations that become more troublesome at different focusing positions.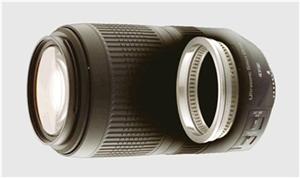 Ultrasonic Silent Drive
Ultrasonic Silent Drive (USD)
Tamron's USD works with the high-frequency ultrasonic vibrations that are produced by a ring called a 'stator'. Energy from the vibrations is used to rotate an attached metallic ring known as the 'rotor'. Piezoelectric ceramic, an element that produces ultrasonic vibrations when voltage of a specific frequency is applied is arranged in a ring formation on the stator. This electrode configuration of piezoelectric ceramic causes two ultrasonic vibrations to occur in the stator.
By effectively combining these two ultrasonic vibrations, it is possible to convert the energy from the vibrations that produced simple motion into energy known as 'deflective travelling waves', which then moves around the circumference (rotation direction) of the ring. With the USD, the friction between these deflective travelling waves created on the metallic surface of the stator and the surface of the rotor produce force, causing the rotor to rotate. The focusing ring lens, which is linked to the rotor, is thus moved, creating a fast and smooth auto-focus drive.